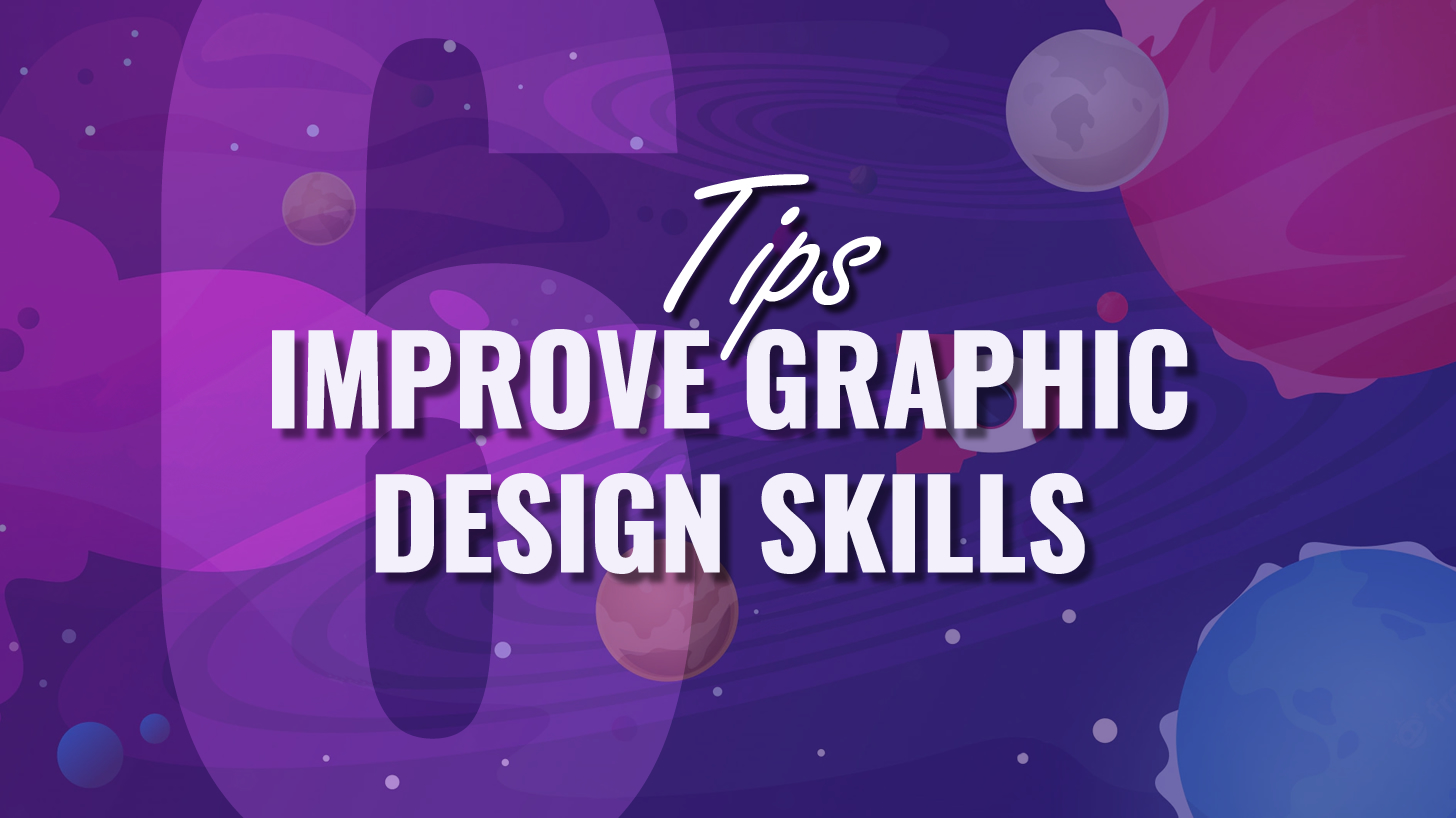 ---
In graphic design, creators make visual designs to communicate a message. This lengthy and fascinating journey is guaranteed if you possess the necessary skills and techniques to complete your tasks successfully.
Using the interactive design, layouts, fonts, illustrations, and colors, designers optimize user experience by displaying them logically. By using graphic design to increase conversion rates, improve customer loyalty, and improve brand recognition, businesses can gain an edge over their competitors. Although people constantly discover new styles and create trends, graphic designers can still survive because they can rise above that and avoid getting drowned by other people's efforts. Even a beginner must continually improve their skills to achieve business objectives, and here are some tips on how to do so:
1. Make different versions of your work.
You can quickly become stuck in a niche as a graphic designer, especially if you become known for a particular style. Your portfolio turns out similar to the rest very quickly. Saving your work will allow you to go back and apply new programs or techniques to your previous work. This will expand your creativity and allow you to evaluate your progress.
2. Learn new tools and skills
In the modern workplace, keeping up with demand is imperative. In addition to awakening inspiration, getting to know new programs can also significantly improve technique by getting out of your comfort zone and learning something new.
The secret is to start from something small and work around it to see how your imagination leads you. For some designers, creating facial features can be pretty challenging. Using this technique, the designer can create a nose and build their character. Nowadays, there are many easy-to-follow guides on how to draw a nose – such guides consist of step-by-step tutorials in which every designer can advance quickly. It is surprising how many different styles and results can come out of a single minor feature repeatedly created.
3. Invest in yourself
Designers often face limitations daily due to the fact that they work with the same programs for a long time. It is, therefore, essential to invest in new courses and education that will contribute to
professional development from time to time in order to prevent this. Courses that can be very beneficial are art, typography, color design, and many more, creating new features daily.
4. Talking to other designers
It is vitally essential for any designer to interact with other designers. But sometimes, this can be challenging. You may be the only designer in a large organization, a freelancer working alone from home, or an employee in an Orlando web design company with two or three members.
Attending meetups, events, and conferences can be pretty rewarding. The use of social media, forums, and collaboration can challenge every designer and expand their portfolios and perhaps even their perspectives. Finding a mentor as a prime source of motivation and ideas has proven beneficial in the long term. They are surrounded by fellow designers and different approaches that can be applied to various projects.
5. Create your own project
There is no doubt that working 9-5 can be exhausting and monotonous. Starting your own project at home is essential to staying within the sphere of interest of many companies. This way, designers can explore colors, programs, art, and this type of project provides complete control over work which is essential for expressing passion and motivation.
6. Feedback
Creating a blog or online portfolio allows designers to showcase their work freely and even track their progress. A visual and organized overview of the improvement can be inspirational and analytical for designers.
Obtaining feedback and criticism can help graphic designers identify their blind spots and areas that need improvement. To be successful in the business world, graphic designers and people in business need to learn how to be assertive and professional in their work, so even if feedback is hurtful, it can indicate possible issues one would never notice himself.
Conclusion
Being passionate and open about graphic design and aspiring to do so is essential to making a successful career in it. Many tips can increase motivation and inspiration, depending on the preferences, tools, software, and ideas. One has and uses. Creating a robust portfolio and helping others do the same can only help you grow.
Post Your Comment
YOU WILL ALSO LIKE
---