---
If you want to search code in your current template that's used for your Blogger Blogspot blog, just follow below steps:
Access Template then click Edit HTML button.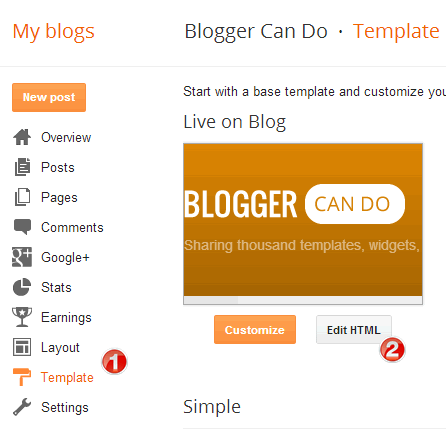 Open HTML Editor
When Template HTML editor opened, click on template code, then press Ctrl+F (or CMD+F with MAC). The search box will be shown inside HTML Editor, just input your keyword there to and press Enter to search.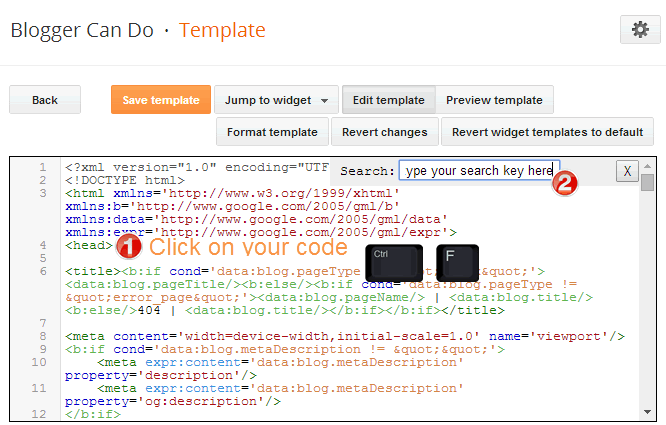 Search Keyword
Post Your Comment
YOU WILL ALSO LIKE
---