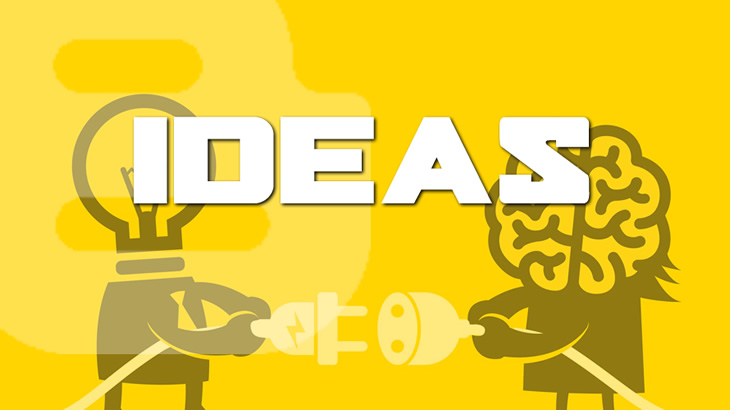 ---
Blogger is on the way to create a new feature which is called: Ideas. This is a brilliant move of Blogger for Blogspot and only Blogger can do this. I will tell you why. But firstly, let's take a look at what the Ideas feature really is.
When logged in to your Blogger dashboard, then you choose Posts tab on your menu and you will see a tab suddenly appear on the right side of your page. It's the tab for Ideas. This tab will recommend you which are most wanted topic at this time.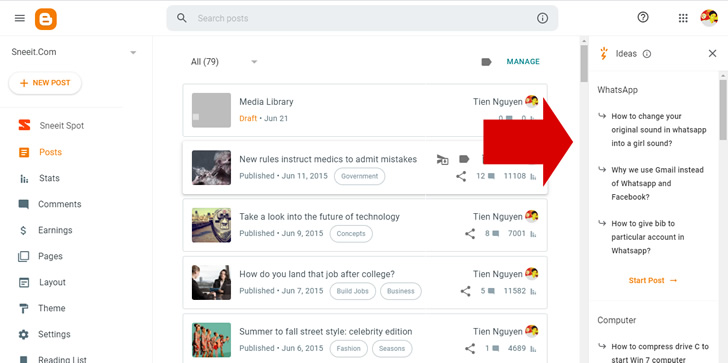 If you click on the question icon next to the Ideas title of the tab, you will see a small popup as following: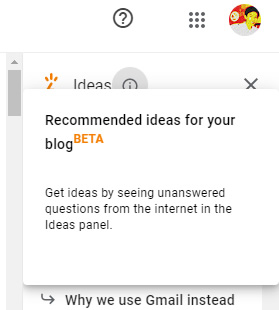 This popup confirms that the ideas from the tab are UNANSWERED questions from the internet. This is crazy because only Blogger can do this due to it's a member of Google family. Google has enough data to suggest you the best ideas for your next posts. It does make sense.
Why is this important
The Ideas feature is still in BETA test, that's why only some blogs could see it at this time, not all. But at the time when Blogger releases this, it will be a bomb. It will increase the chance for your content to stay on the top of search results if you can write decent answers for the suggestions.
And WordPress or any other blogging platforms will be left behind because they lack of ability to make a similar feature which requires a huge searching database like Google. Using Blogger will become an huge advantage of SEO.
If you want to start a blogging website now, I should recommend you jumping into Blogger immediately.
But Don't Panic
If you are using other platforms rather than Blogger, just relax. I have a hint for you to keep up the pace of Blogger and have an equal competition to the blogs on BlogSpot.
You just have to create a backup blog on Blogger, and import all your posts from your main website. And every time you publish a new post on your main website, you should make a copy of it on your backup blog as well.
Using this method is a good help because when you log into your backup blog on Blogger, you will also get the same features as other blogs on Blogger. And that's the time you take an advantage of Ideas feature.
I mean, you use a backup blog on Blogger to get the most wanted ideas, and then using those ideas for you main website. It's so simple huh.
I am so exciting with the feature now, so if you are interested, let's leave a discuss on comment section. Thank you.
Load Comments (7)
YOU WILL ALSO LIKE
---