---
FameMag is a minimalist Blogger template for multi-purposes. You can use this blogspot template for writing a personal blog or invite your friend to write as a magazine website (tech, travel, fashion, … all are ok).
Features
Fully responsive (included IE)
Auto split columns for post content
First cap css for magazine effect
Easy slider by add, drag, drop Image widgets
Easy drop-down menu, add sub-menu by add LinkList widget
Separate Section (with name) in Admin Panel
Support change color scheme by use Advance Editor
Support Social icons
Help
Upload logo
You can upload your logo (or modify your blog title / description) by modify Header widget in your blog Layout.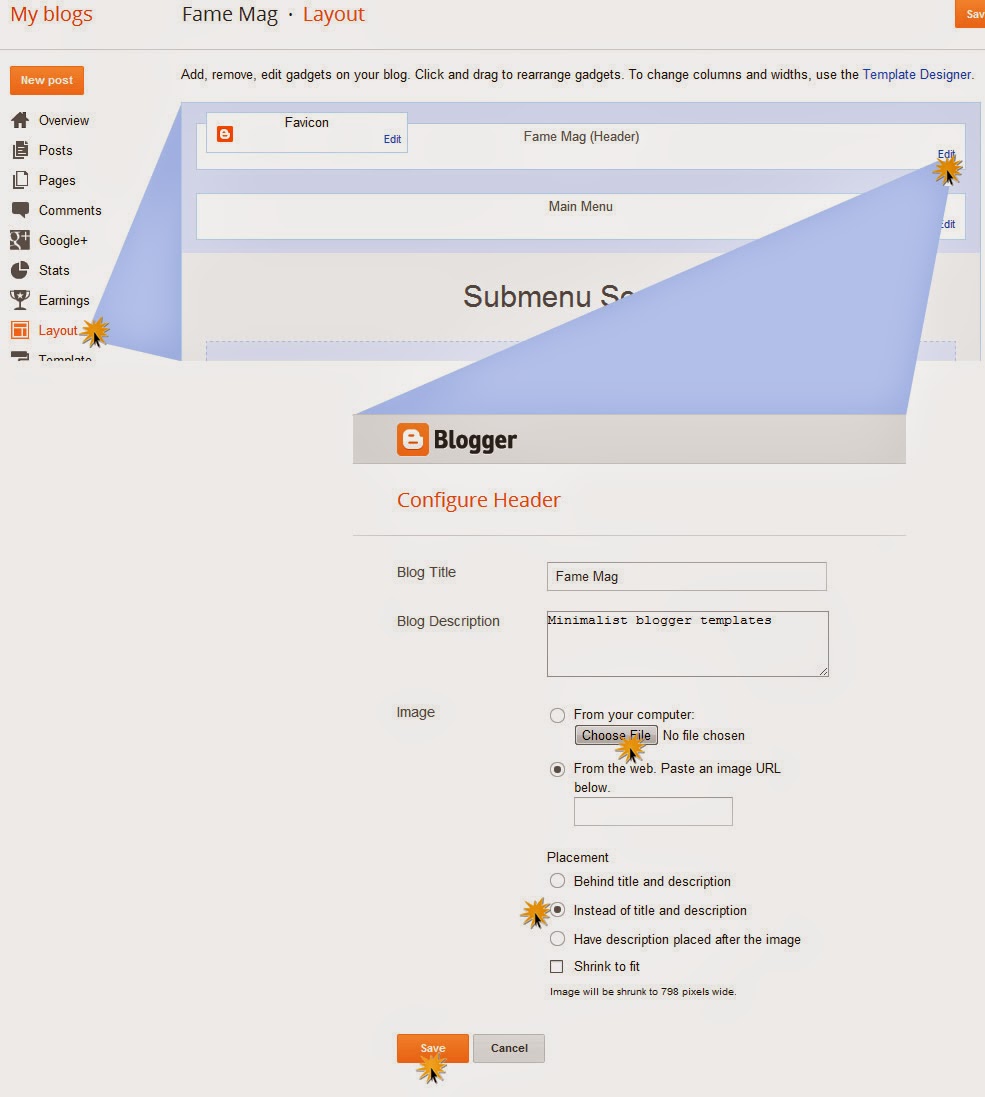 Work with Header widget
Main menu
Main menu is a Page List widget, so to create menu items, just create new pages in your Pages section.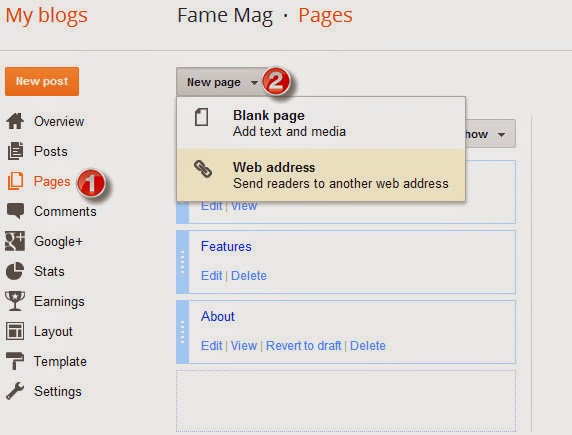 Add page to main menu
Sub menu
In your blog Layout, you will see a section in grey color with big name "Submenu Section".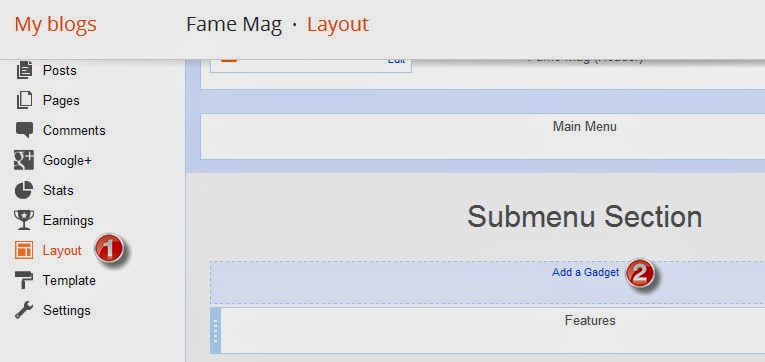 Add LinkList to submenu
Add LinkList to submenu and it must have the title similar with a page name in main menu. If your main menu has an item with name "Features" (created by add new page or new web address from Pages section). Now, you want to create its submenu? Just add a new LinkList widget to Submenu Section with title is "Features" (similar with main menu items).
Slider
In your blog Layout, you will see a section in light-blue color with big name "Slider Section". Just add Image widgets to this section to create your slider. You can also drag / drop Image widgets to rearrange them as you like.

Add image to your slider
Social Link List
Click Edit link of Social Link List widget in your blog Layout. In Configure Link List window, input each of your social site URL in New Site URL, and icon name you want to use in New Site Name. The icons name we supported are: twitter, facebook, google, rss, flickr.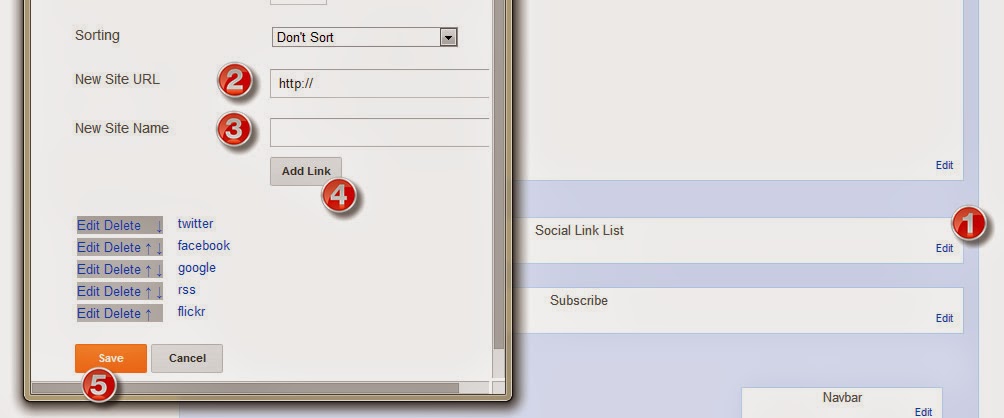 Add your social icons by certain names
Regular License
$

6
Life Time Update
Premium Features
6 Months Support Service
Remove Credit Link
Bonus Downloads
Free Installation Service
Charge One Your Client
Ask a Pre-Sale Question
YOU WILL ALSO LIKE
---