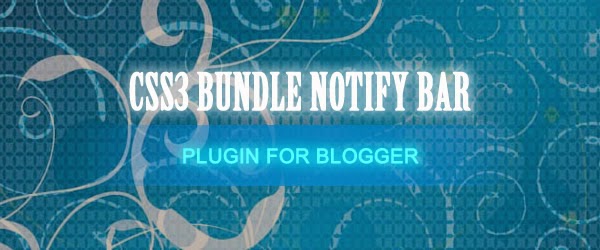 ---
This plugin will help you showing a notify bar to your visitors to display a new offer, a feature article or just an HTML message. This Hello / Notify Bar Plugin For Blogger Blogspot is really useful for all internet marketers.
Hello / Notify Bar Widget Features
100% Responsive, best for marketing on mobiles and tablets
Message support HTML code, so you can input your custom form for this bar.
Custom main color, background image, open / close button.
Modern Call to Action button that supports change color and also be disabled.
Remember show / hide state to display right in next time visitor access your blog.
Note: background image using in this widget:
http://3.bp.blogspot.com/-aL53yRizFUw/UWp59ta5Z8I/AAAAAAAAEQ8/YkXeygaH2Fw/s1600/background.png
Hello / Notify Bar Widget Demo Video
Load Comments (17)
YOU WILL ALSO LIKE
---