Basic Knowledge
Some basic but very important steps you must know before working with Blogger and this template
Activating the Theme
Access the "Sneeit Licenses" tab in your Sneeit account to generate a license.
Add Sneeit Spot into your Chrome (if did not)
Access your blog dashboard, then select Sneeit Spot / Options / Keys and API and input your generated key for your site
Work with Slider
It's very easy to work with slider, you do not need to know any coding skill. Please follow below steps:
Access your blog layout and you will see slider section. You can edit / rearrange / delete widgets in this section. Or click Add a Gadget link on Slider section to add image widgets

In Add a Gadget window, click Plus button on Image gadget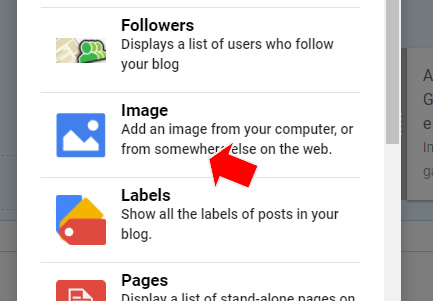 In Configure Image window, input title, caption, link for image and then upload an image from your computer (or use a web image). After finish click Save button. Recommend size of image is 600px x 230px.
Do the same steps to upload other images to Slider (maximum 10 images).
---