Basic Knowledge
Some basic but very important steps you must know before working with Blogger and this template
Activating the Theme
Access the "Sneeit Licenses" tab in your Sneeit account to generate a license.
Add Sneeit Spot into your Chrome (if did not)
Access your blog dashboard, then select Sneeit Spot / Options / Keys and API and input your generated key for your site
Add Post to Slider, Portfolio and Blog
Every post is assigned "Slider" label will show in Slider. The ones with "Portfolio" label will show in Portfolio section and the ones with "Blog" label will show in Blog section. You can change those labels to others via Sneeit Spot options.
Add Social Icons
Access your Layout, click Edit link on Follow Us widget.
Input your social url in Site URL and the icon you want to use in Site Name (supports 3 icons: feed, facebook, twitter)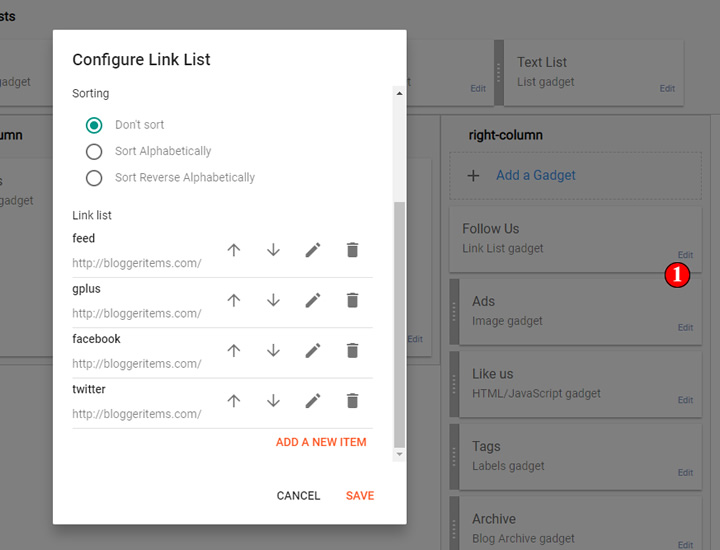 .
---