---
Explanation about settings for posts and comments of Blogger. Those settings will help you control your posts and comments on Blogger / Blogspot as a better way.
To configure settings for post and comments, login to your dashboard, access Settings and choose Posts and comments page. The setting page will display as below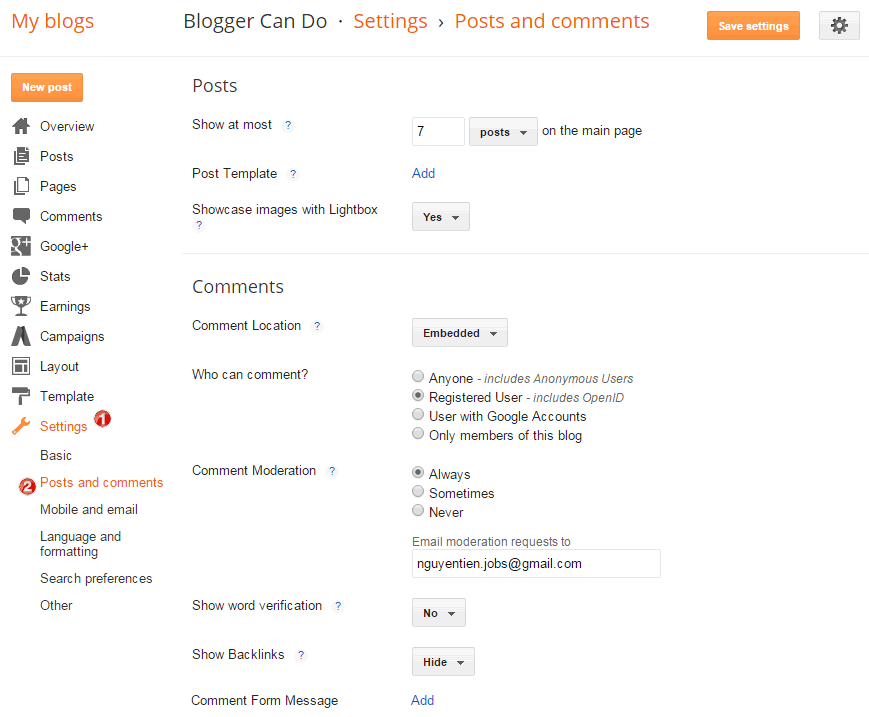 Settings / Posts and comments page
Each time you change or input anything in this page, you must click Save settings button on the top right corner of screen to apply all changes. Only admin members of blog can access these settings.
Load Comments (1)
YOU WILL ALSO LIKE
---