---
Recently, Google updated their search algorithm to increase search result rank of websites that are mobile friendly.
This algorithm is really important as much as Panda or Penguin, but did you understand this update as a right way? In this article, we will take a look 5 misunderstandings about Google Mobile Friendly Algorithm Update.

1. Only need to check mobile-friendly for your home page?
You checked your home page with Google Mobile Friendly Tool, and it said Awesome! This page is mobile-friendly. and you think that's mean everything is OK? NOOO. Google will record score from your article pages in your site (not your home page only) and then the final score will be used for the algorithm.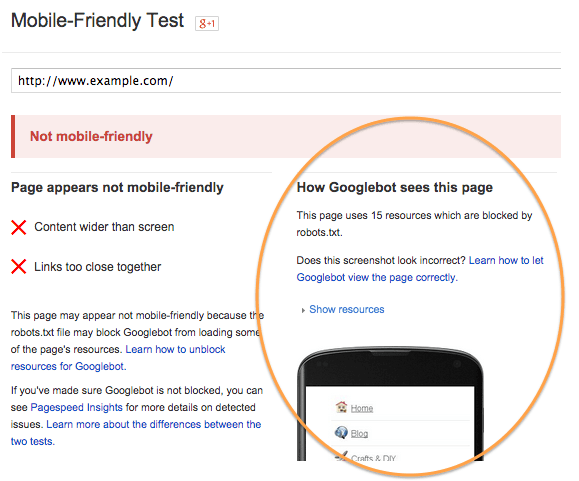 You must check all your article pages, and priority checking your popular posts first. I hope all your articles are mobile-friendly.
2. Only GOOD and BAD?
The checker will tell you that your websites / webpages are mobile-friendly or not with only two stats: GOOD / BAD. But actually, Google will measure a lot of pages in your site and summarize with a certain score. Higher score, higher position in search result.
So how can we know that score? Just install Mobile-friendly checker extension for you Chrome browser and it will tell you the score in detail. Make sure, your site must have score higher than 80.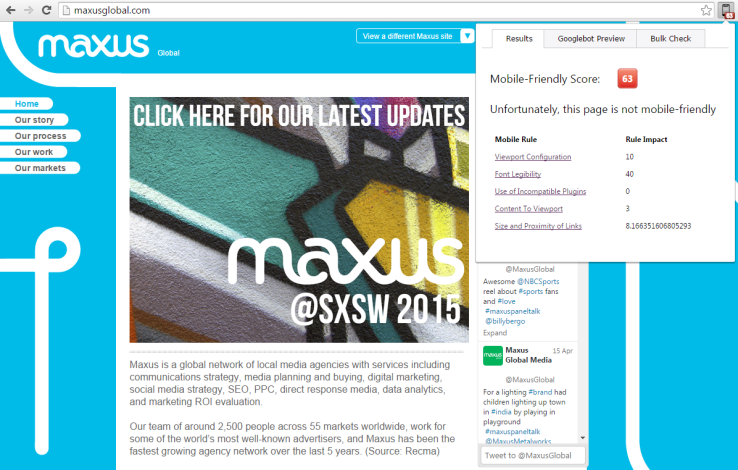 3. PageSpeed Insight Score not affect Google Mobile Friendly Algorithm?
Pretty sure, no. Google Page Speed Insight Score affect a lot to this update. Please make sure your site passed over below list:
Have right view-port configuration meta in your site header code, depend on specific mobile devices.
Not use plugins or widgets that are not compatible with mobile devices (ex: Flash, Silverlight, …)
Font size is large enough to read on mobile devices
Content must fit in mobile device window without any horizon scroll bar in user mobile browsers.
All links are not stay too close because users can get accident clicks.
4. If not mobile-friendly, your site will never appear in 1st search result page?
Actually,
Google said about this on their blog
. First, your site position will be stable on desktop devices. Second, on mobile devices, Google will also show you at a same position in search result if your content is really good and user don't need to zoom out or scroll left / right to read the content. In this case, responsive is not important too much, your content is still the King.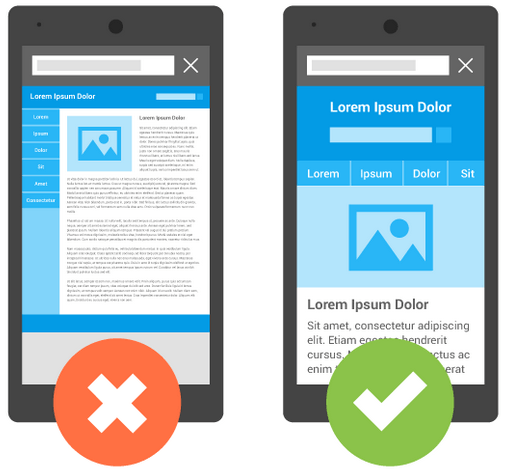 5. Responsive sites are better than sites which have separate mobile URL?
No. Google will see they are same. But if you are using m.yourdomain.com to display content for mobile devices, please read
Mobile Sites Tuts of Google
for more detail to make sure your site will be indexed similar with responsive sites.
Conclusion: DON'T BE PANIC. Did you see your traffic decrease after April 21, 2015? Not too much right? We have very long time before Google finish their algorithm. Follow me.
Post Your Comment
YOU WILL ALSO LIKE
---