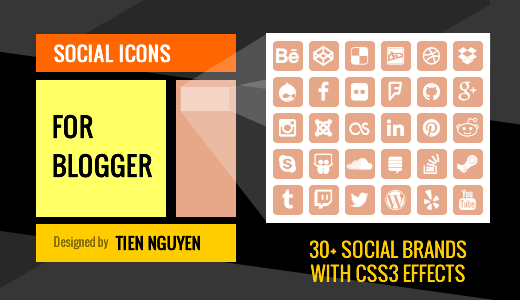 ---
This is simple social icon list with more than 30 brands. We don't use jQuery in this widget, all animation effects are CSS3.
Features
Change background, icon color, border width / radius / color
Original Icons
After changed background, icon color, icon size, border width/radius/color. And also changed those things for mouse hover event.
CSS3 Animation Effects Ready
Spin animation
Jump
Zoom
Opacity
Support Up To 30 Social Brands and Continue Updating…
Notes
See below image to know what you need to change in widget options

Load Comments (11)
YOU WILL ALSO LIKE
---