---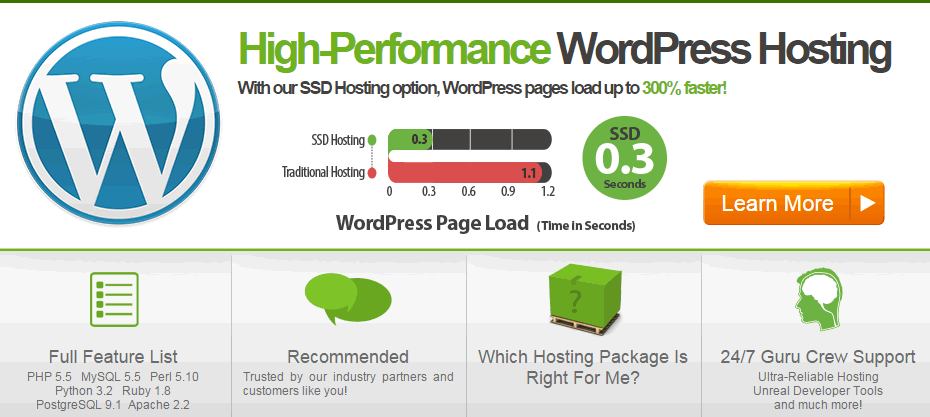 This article will show you a short review about one of the best hosting provider for WordPress. This review is the result after tested A2Hosting in 3 months (for Shared Host only, with VPS please consider Digital Ocean or InmotionHosting).

Introduction
A2Hosting is an USA hosting provider that started services in 2003 at Ann Arbor, Michigan. At that time, this provider was only known by professional web designers at USA as the most modern and intelligent hosting which supported PHP 5 at 2004.
Servers of A2Hosting are amazing, but their marketing strategy is bad, so that's why have no many people out of USA know about this provider (they only know about Hostgator or Bluehost). Until 2012, A2Hosting started focusing to Google Adwords advertisement about their new feature: SSD for all servers.
And now, the brand is famous world wide, so we need a short review for this hosting provider. This review is a result after spent $79/mon for A2Hosting in 3 months.
The Review
The First Look
We will start with Prime+SSD package $10,99/mon (lower price if you choose to use in longer duration).
After tested in 1 month, the result shows that A2Hosting has a very fast speed and ZERO down time. Below is the report of Pingdom for speed test without cache.
Load time is only 3 seconds
The server is at USA and testing user location is at Amsterdam, and 3.27secs for 1.1MB is really an amazing number for a very long distance like that.
Their servers also installed Ioncube Loader, Zend Optimizer and cURL that will help you a lot when work with WordPress and will make your website working smoothly.
9.9 for Shared Host speed
Advantages
High Speed with supports from smart cache algorithm and SSD technology
100% Uptime (tested in 3 months with ZERO downtime)
Support latest cPanel version with a lot of utilities. You can install WordPress with only 1 click (of course, similar for other web platforms)
Long suspend time (up to 1 month after you stopped paying)
Easy to register and you can use immediately after paid.
High Security.
Weaknesses
As we know, nothing is 100% perfect. Below are some small weaknesses you must know before using A2Hosting:
Must waiting about some hours for replies after submitted your support ticket. But this is rarely, and A2Hosting supported live chat for faster support services.
Some extra services will be added when you order a package. You must notice to remove them to prevent increasing your purchase price.
Turbo package is not really good, so Swift package is recommended.
Who should use A2Hosting?
Who can use cPanel good without need too much support
Have some basic knowledge about Shared Host
Who need Zero downtime for their important websites
Who need to protect their websites from hack and DDOS
But if you are not? A2Hosting is till deserve for a try.
YOU WILL ALSO LIKE
Any theme from Sneeit.com will come with .po or .pot file included under the wp-content/themes/themename/languages folder (on your hosting ... READ MORE
---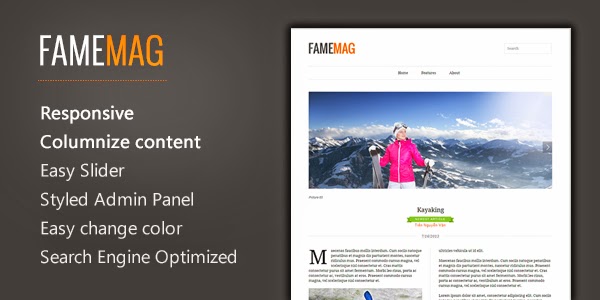 FameMag is a minimalist Blogger template for multi-purposes. You can use this blogspot template for writing a personal blog or invite your ... DEMO DETALS
---
---